With the UN's most exciting cooperation framework led by Amandeep Gill by June and prep for India 2023 G20, if ever india and the world hopes india leads its region back to sustainability generation its 2023
lets start with WRJ enetrepreneur for all seasons, founder of tata- girl do we need to linking 2020s JNT's
I am told AAdhae is india's Jewel in Digital Sustainability Generation's crown - help welcomed in updating this gift from team nilekani & https://uidai.gov.in/en/
Jamsetji N Tata's vision for India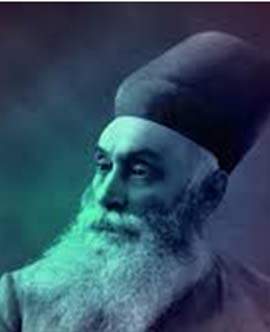 Jamsetji N Tata (1839-1904), the founder of the Tata group, was a true nationalist who foresaw the significance of the industrial revolution for India. Jamsetji's desire to catapult India into the elite league of industrialised nations was backed by a progressive and compassionate vision. Acutely aware of the suffering of his less-fortunate countrymen, he wanted to help repair the injustices accumulated over centuries of colonial rule by creating robust avenues for economic progress. Projects that sprang from his vision, including the Tata Iron and Steel Company Limited (now Tata Steel), three hydropower companies (which eventually became Tata Power), and four textile mills are considered prime examples of India's early industrial development. Another landmark venture by Jamsetji, the Taj Mahal Hotel in Bombay (now Mumbai) was the country's first hotel and Bombay's first building to use electricity.
While Jamsetji N Tata laid the foundation of a massive business conglomerate, he is not just remembered for his business acumen. A philanthropist and a patriot, he was decades ahead of his time. Whether it was his commitment to providing dignified and secure working conditions to his employees, his funding of deserving Indian scholars' higher education; or his determination to bring clean energy to pollution-choked Bombay, Jamsetji was a humanitarian businessman – or 'philanthropreneur' – like no other.
Social vision
An example of his prescience dates back to 1877, when Jamsetji launched the Empress Mills, a textile unit, in Nagpur. At a time when mill work was known for drudgery and worker exploitation, Jamsetji launched schemes such as free medical aid, leave with pay, and crèches and primary classes for children of women mill workers. He also introduced a pension fund, provident fund, maternity benefit allowance, and an accident compensation fund for all employees. These business practices were considered path-breaking at that time, and even today, are regarded as a benchmark of corporate governance in India.
"In a free enterprise, the community is not just another stakeholder in business but is in fact the very purpose of its existence." - Jamsetji N Tata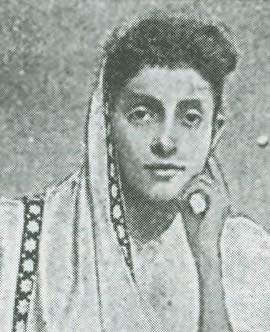 Encouraging learning
As someone who felt blessed by providence with "more than a fair share of the world's goods", Jamsetji wanted to create opportunities for deserving students from poorer backgrounds to realise their talents and use them in service of the country. So, in 1892, he set up the JNT Endowment for Higher Education that helped meritorious Indian students of all castes and creeds to pursue higher studies in England. Two women doctors, Freany K Cama and Krishnabai Kelavkar, were the first beneficiaries (JN Tata Scholars) selected by Jamsetji.
Over time, the JNT Endowment initiative has helped support several brilliant minds, many of whom have served the nation in key governmental and administrative positions. Among them are former President of India KR Narayanan, scientists Raja Ramanna and Jayant Narlikar, and economist and politician VKRV Rao. Many others have excelled in their chosen areas, either in academia or elsewhere. To view a select list of these scholars, please click here.
"What advances a nation or a community is not so much to prop up its weakest and most helpless members, but to lift up the best and the most gifted, so as to make them of the greatest service to the country."- Jamsetji N Tata
Scientific temper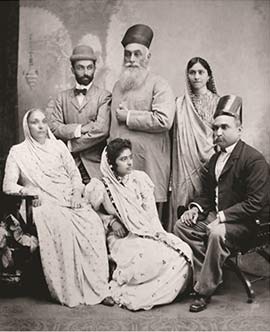 In the later decades of his life, Jamsetji was determined to set up a world-class science education institute in India – a dream which eventually took shape as the Indian Institute of Science in Bengaluru. He pledged half his fortune towards this goal, and also consulted luminaries such as Swami Vivekananda. Impressed by Jamsetji's vision, Swami Vivekananda wrote in 1899, "I am not aware if any project at once so opportune and so far reaching in its beneficent effects has ever been mooted in India... The scheme grasps the vital point of weakness in our national well-being with a clearness of vision and tightness of grip, the mastery of which is only equalled by the munificence of the gift that is being ushered to the public."
Although this dream would not be fulfilled in Jamsetji's own lifetime, his son Sir Dorabji Tata persevered to make it happen. In 1911, the Indian Institute of Science (IISc) started functioning as a joint venture of the Tatas with the Indian government and the Maharaja of Mysore. It was Jamsetji's final bequest to the nation he loved.
His legacy was carried on by his sons Sir Dorabji and Sir Ratan Tata, with India seeing the establishment of the Tata Institute of Fundamental Research (TIFR) and Tata Institute of Social Sciences (TISS).
Quick links
Early days of Jamsetji Tata
The relationship between Mahatma Gandhi and the House of Tatas
The Tata Trusts story
About Sir Dorabji Tata
About Sir Ratan Tata